Enquiry? Please check our faq's or call 020 8769 2205 or email
E & A Wates, 82-84 Mitcham Lane, London SW16 6NR, customer parking behind our showroom map
Open for calls and emails only Mon - Fri 9.30am to 5.30pm, closed on Bank Holidays.
The showroom will be open from 8 July 2020 Wednesday - Saturday 9.30am to 5.30pm, closed on Bank Holidays.
Coronavirus (Covid-19) response.
---
Special Anniversary Offer
Celebrate E & A Wates 120th anniversary with £120 discount for every £1,000 spent
on shop purchases of furniture and home accessories, curtains, blinds, interior design orders and furniture restoration services. This offer runs for six weeks from Wednesday 8 July 2020.
---
Stylish snugglers
Our stylish snuggler chairs are perfect for two people with designs to suit all interiors and a huge choice of colours and patterns.
---
Family friendly dining with mid-century styling
Our comprehensive collection of walnut dining and living space furniture is designed and made with eco credentials, also available in oak.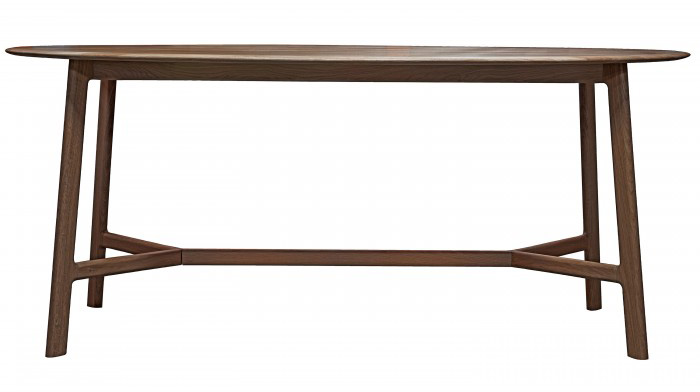 Walnut Oval Dining Table W1800 x D1000 x H760mm £1,075. See more of the range below (not to scale) and here.
Coffee table
W800 x D800 x H400mm £459

Console table
W1200 x D400 x H800mm £459

Sideboard
W1710 x D450 x H700mm £1,375

Side table
W500 x D500 x H575mm £245
---
Fresh new décor
New season fabric and wallpaper
from leading fabric houses

Gifts & accessories
Emerging designers, art, cushions, photo frames, mirrors and clocks.

Furniture & upholstery
To complement all living styles and schemes

Reupholstery & covers
Choose a new look and relove your upholstery. See the transformation.

Restoration & repolishing
Restoring furniture for generations
French polishing, gilding and caning
---
Local icons
We have an exclusive range of home accessories based on Ordnance Survey mapping of our area. Locate your road, the Commons or your favourite landmarks on mugs, cushions, trays and cards. All beautifully made in Britain.
Framed local icons
Images of London landmarks including Battersea Power Station and Clapham bandstand from local artists.


Home accessories
We have British made mugs, cushions, trays, cards, wall art and even a deckchair celebrating our local area. OS map featuring Tooting, Balham and Streatham.



Luxe cushions
Embroidered linen, feather-filled cushions in various colours commissioned by E & A Wates. British made.

---
Meet E & A Wates furniture restorers and craftspeople
One hour guided tours of E & A Wates furniture restoration workshop can be arranged for small groups. Working with beautiful pieces of furniture from all periods we show you our restoration process. Meet the craftspeople involved and see their skills at work. Please contact us to arrange a guided tour.
Reupholstery
From an antique chaise longue to a French rocking chair you'll get to understand the materials we use including horse hair and traditional coil springs.

Antique restoration
Split timber, missing veneer and precious inlay are daily challenges, find out how we deal with them and the perils of woodworm.

French polishing
Enjoy furniture being brought back to life! We remove fading, ring and water marks and stain new timber repairs to blend in with old patination.
Gilding
Fine gold and silver leaf is applied to create and repair beautiful mirror and picture frames and decorate fine furniture.

Cane and rush work
From a bergère cane chair to an Arts and Crafts rush seat the beauty can be restored.

Crafts demonstrations
E & A Wates take part in the Decorative Fair, London, with live crafts demonstrations. We usually have a small number of complimentary tickets at our showroom prior to the Fair. Save the date.
---
---
---
---
Welcome to E & A Wates
Take a virtual tour of our furniture showroom, interior design library and restoration workshop.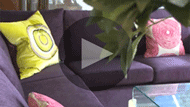 ---
Thank you and welcome back
After lockdown, a personal message from Roger Wates, MD of E & A Wates.
---
Special Anniversary Offer
£120 discount throughout the store for six weeks from 8 July 2020.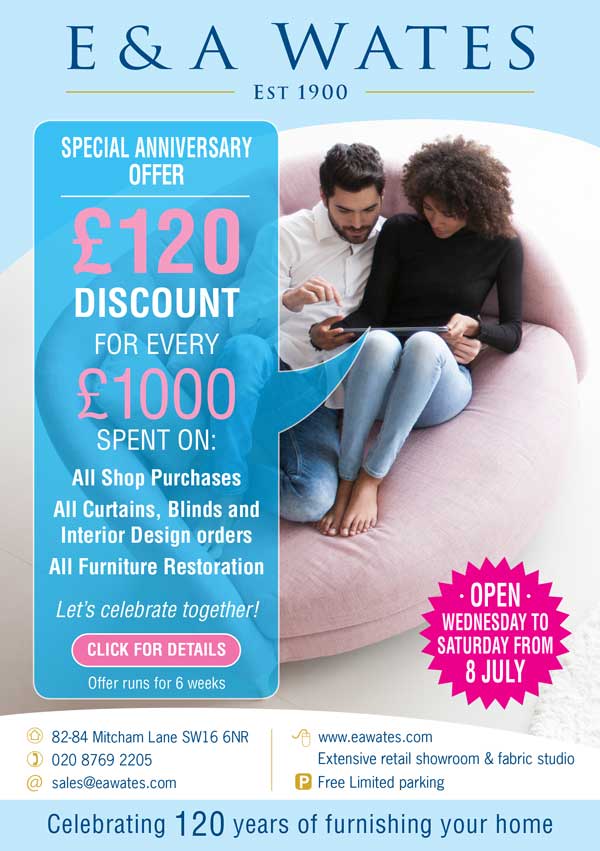 ---
E & A Wates design service
Contact us for a free informal consultation.
Room redesign
Coordinate your scheme from our huge selection of wallpaper and carpet samples.
Fresh ideas
Advice on curtains and blinds, cushions and headboards, made-to-measure.
Furniture restoration
French polishing, caning, rushing, gilding and furniture repair.
New upholstery and loose covers
Revive favourite furniture from the frame up.
---
---
Antique furniture for sale
Find restored gems on sale here, reconditioned vintage and mid-century furniture for sale in our showroom.
---
Furnishing a Legacy
The E & A Wates story from 1900 to the present day.
---
Watch our skilled craftspeople
Filmed in our workshop one-minute videos.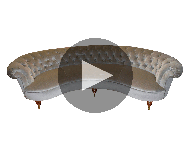 ---
Photographs are subject to copyright, supplied to E & A Wates with permission and not to be copied or reproduced.
---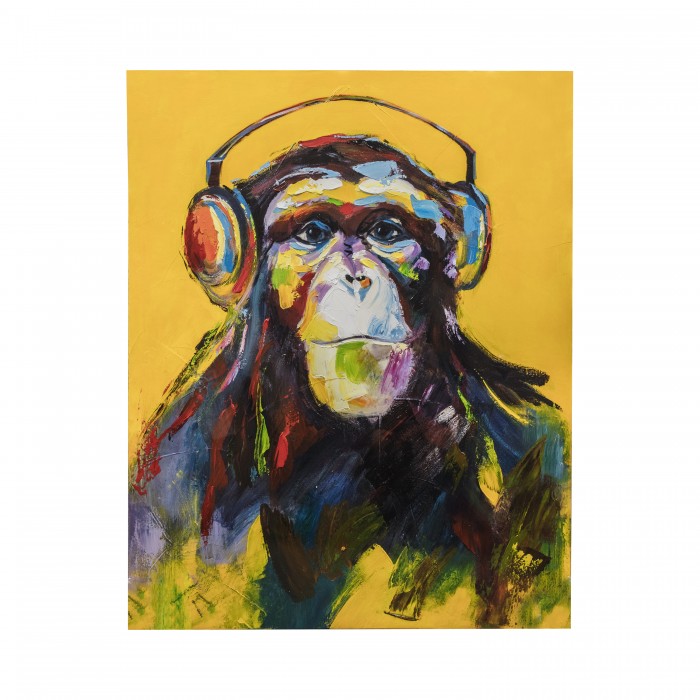 Canvas print W80 x H100cm £179